Parenting for Lifelong Health
IDEMS is working with the Parenting for Lifelong Health team at the University of Oxford to turn their highly successful, evidence based parenting workshop programme into an app that could support families across the world.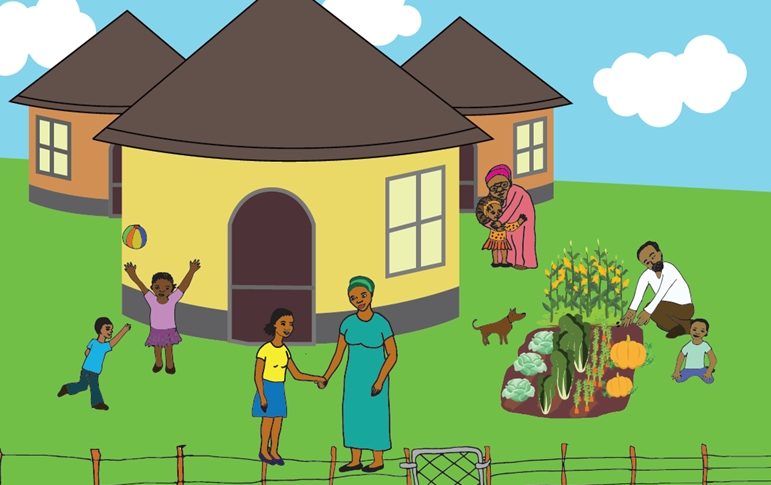 IDEMS, in collaboration with McKnight Foundation's Collaborative Crop Research Program, is working to establish an agroecology hub in Western Kenya.
IDEMS supports the delivery of workshops organised by EUMETSAT on 'The use of gridded satellite data for climatic services'.
IDEMS is working with Maseno University to supplement or replace Continuous Assessment Tests of students.
R-Instat is a front end to the popular statistics language R, conceived for and developed primarily in Africa.
IDEMS supported the development of a tailored menu in R-Instat to make it easier  to analyse large agriculture research data. 
IDEMS is supporting the Lesotho Meteorological Services to store, manage and analyse their historical climatic data.
IDEMS is involved in offering research methods support to the projects funded by the McKnight Foundation on their Collaborative Crops Research Program.
IDEMS is playing a support role in the development of Climsoft, an open-source Climate Data Management System for National Meteorological Services.
IDEMS is investigating the potential of using Participatory Integrated Climate Services for Agriculture with Financial Service Providers.
IDEMS, in collaboration with Education Sub-Saharan Africa, is conducting a mixture of general and in-depth studies in five African countries.
IDEMS is enhancing the facilities of the procurement menu in R-Instat to support further analysis of procurement data. 
In November 2018 IDEMS and Stats4SD co-taught a statistical problem solving course to forty-seven MSc Mathematical Science students at AIMS Cameroon.
IDEMS has developed quality control procedures for climatic data as part of R-Instat's tailored climatic facilities.
IDEMS has a close relationship with the School of Mathematics, Statistics and Actuarial Sciences at Maseno University, Kenya. 
IDEMS has a strong connection with African Maths Initiative, a Kenyan NGO formed by mathematicians and mathematics educators.
IDEMS supports Supporting African Maths Initiatives, a UK charity established by mathematics educators in UK to support initiatives in mathematics education across Africa.
IDEMS took part in March 2008 to the Quantum Leap Africa's workshop focused on data science and titled "Data to Quantum".